Armyworm Invasion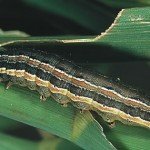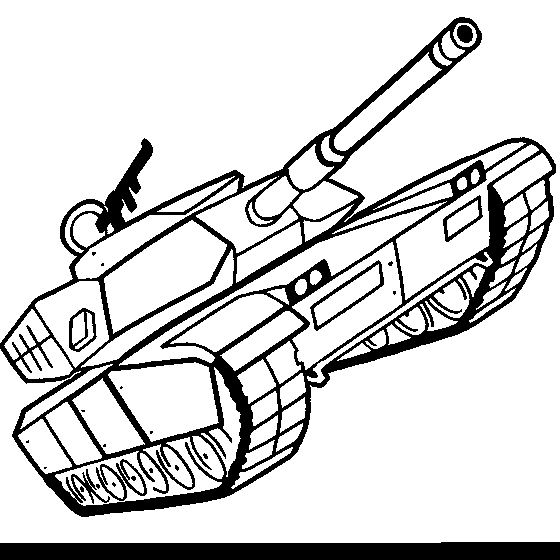 Its been 4 or 5 years since we last saw Armyworm damage like this. It almost looks like Grubworm damage but when you pull up on the grass it is firmly rooted, whereas Grubs eat off the grass just under the dirt and pulling on the grass causes it to come up like sod with a layer of dirt attached to the roots. Armyworms tend to do a lot of damage in a short amount of time. They eat the grass blade down to the crown. Armyworms do not necessarily kill the grass. Windy today and tomorrow and rain on Wednesday. I will not be able to spray for all you that have Armyworms.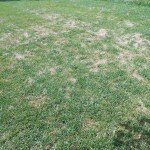 If you do want to spray for it Tempo or Talstar works very well.
Spray Tempo at a rate of 6 to 12 oz per acre. Talstar P at .18 to .25 oz per 1000 squ ft. I Would recommend you read the label yourself if you intend to spray.